Management Team
Our business is about relationships. At Northwestern Mutual, we have a strong management team in place that understands this. We are committed to furthering the development of our financial representatives through training and guidance, so the representatives can establish enduring and solid relationships with their clients.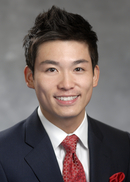 Managing Director
Office 917-522-6450
Rick joined Northwestern Mutual as a Financial Representative in 2007 shortly after graduating from the State University of New York, Buffalo with a degree in Finance. His passion for helping his community allowed him to quickly progress early on in his career. He soon took on several different management roles. As a College Unit Director he led his agency's Internship program. As a Field Director, he mentored, coached, and developed full-time representatives. By 2010, only three years after first starting his career, he was promoted to Managing Director of the Hu Financial Group in Lower Manhattan; at the time, the youngest Managing Director in company history.
In the time that Rick has been with Northwestern Mutual he has achieved impressive levels of success, repeatedly earning various company accolades for both his personal practice and management role. Among them include Top 100 Premium (2016), Top 100 Lives (2012-2016), Top 100 New Clients (2012-2013, 2016), 200 Lives (2012-2016), Life Impact (2011-2016), and Top 10 Platinum (2011) in the Eastern Region. He has also been recognized with the prestigious MDRT (2012-2016), DNO Growth (2012-2015), OARS (2011-2013, 2015), Master Achievement (2013, 2016), and Forum (2013, 2016) award.
Rick's success is driven by his love for helping others. He has seen firsthand the positive impacts financial planning has on his clients, their loved ones, and their communities. He is firmly committed to long-term client relationships based on trust and integrity and works hard to protect and provide for the people his clients care about most by creating investment strategies and financial plans tailored to their specific needs.
Rick is an active member of Lambda Phi Epsilon Fraternity and stays heavily involved in the philanthropic efforts of the Chinese American Medical Society. In his spare time he loves traveling, trying new cuisines, playing sports, and of course, enjoying the company of his loved ones and friends. He currently resides in Midtown, NY.